RE:MIGRATION - New perspectives on movement, research, and society
The 21st Nordic Migration Research (NMR) conference will take place in-person at the University of Copenhagen, Denmark on 17-19  August 2022. 
The term RE: – familiar from the subject lines of email threads – means regarding or in response to, and as such RE:MIGRATION is an invitation to reflect on key questions in migration studies in the current moment as interventions in an ongoing conversation. However, as a prefix, re- also introduces a temporality. It can speak both to a fresh start – rebuilding or reimagining – and to inevitable repetition. It therefore also invites us to consider migration not as singular or exceptional, but as part of the very rhythm of social life across the globe.
Contact us: NMR2022@hum.ku.dk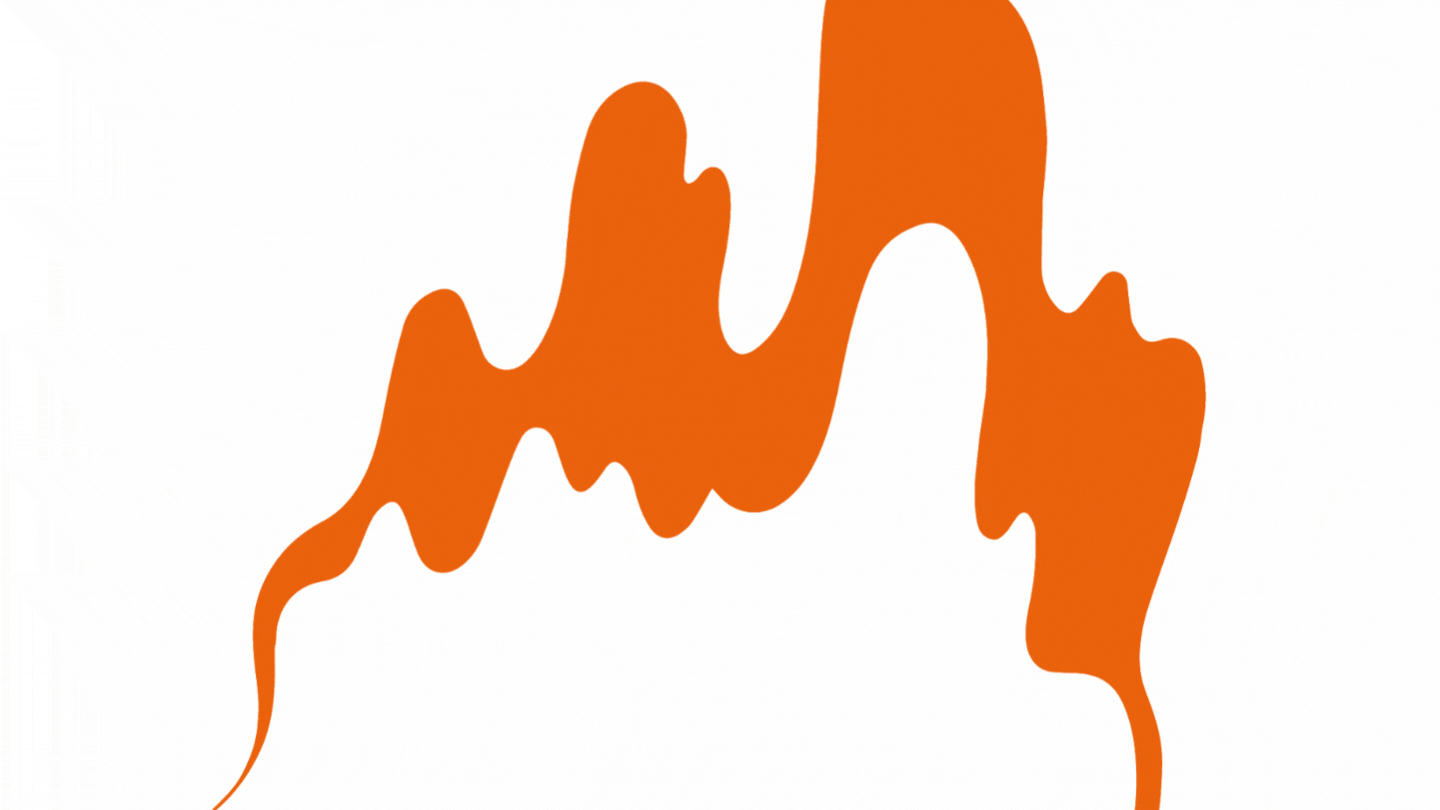 Migration is a dynamic process, alive with the changing circumstances of the world and reverberating with recent historical events. The COVID-19 pandemic had profound if uneven impacts on migrants and migration, ranging from border closures to the shutdown of many of the precarious jobs that migrants worked. At the same time, the presence of many migrants in essential jobs at once exposed them to risk and underscored their centrality to contemporary societies. These outcomes fold into wider shifts in migration practice and policy, not least in the Nordic countries. But they also connect with broad societal issues of health, insecurity, inequality, social mobilization, and changing economies, as well as personal issues of intimacy and care.
At the national level, migration policies are sharpening as the aftermath of the long summer of migration of 2015-16 plays out in the context of a wider rise of populist, often explicitly xenophobic, politics; recruitment of certain kinds of migrant labour to fit shifting demands of capital and industry; an increasing securitization of migration; and a simultaneous movement for social justice. At the local level, migration of various kinds folds into community concerns and realities and may revitalize or challenge their present and their futures as they respond to the dynamics of globalization. Indeed, migration may expose some of the tensions between and within local and national politics, as municipalities and local communities navigate and respond to national policies. Both of these levels tie together with various forms of transnational politics, communities, and connections. In a digitally connected, globalized world these may involve shared ethnicity, religion, professions, and politics, just as everything from cultural products to material objects to rumours and policies routinely transcends borders. In other words, migration remains a complex yet utterly central part of all our contemporary societies.
In line with our interest in promoting ongoing conversations in migration studies, we are delighted that Ghassan Hage will deliver the keynote on the topic of "De-problematizing Migration Research". In addition, we will host two roundtables, one on "Decentering refugee governance" and one on "Migration research as a politicized field". We hope both of them will spark discussions and reflection that will carry through the conference and beyond. 
We are delighted to announce the programme for the 21st Nordic Migration Research (NMR) conference, RE:Migration - New perspectives on movement, research, and society. Please note that we reserve the right to make any necessary changes to the programme. If you have requested to have a panel on a certain day of the conference we will honor these requests as we make changes to the programme.


See the conference programme
. 
Deadline for registration: 8 July 2022.
Deadline for decisions on all papers: 30 May 2022.
Conference registration fees
Regular rate: 250 euros, ex VAT (EUR 312.50 incl. VAT)
Reduced rate (for PhD students, academic precariat, emeriti): EUR 200 excl. VAT (EUR 250 incl. VAT)
This covers attendance at the conference, lunch, and coffee/tea. The NMR membership fee is included in the registration fee. The conference dinner is not included.
Other than in extenuating circumstances, it is not possible to refund the participant's paid conference fee from the 1st of August, 2022. 
By Ghassan Hage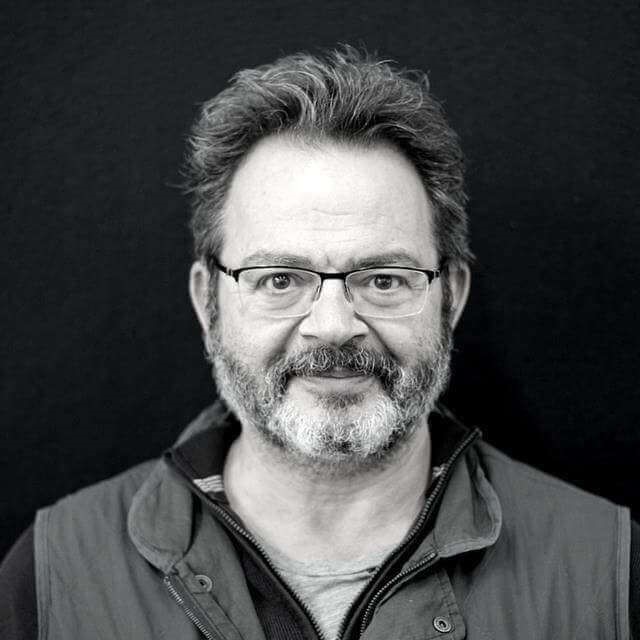 Professor Ghassan J. Hage is the professor of Anthropology and Social Theory at the University of Malborne. He is a Fellow of the Australian Academy of the Humanities and Social Sciences. Hage is a world-renowned contributor to the discussion of the enduring presence of race in our modern world. Hage's earlier work focuses on the experience of nationalism, racism, and multiculturalism among White Australians. In White Nation: Fantasies of White Supremacy in a Multicultural Society (1998) highlights the desire for a white nation lurking in even the most liberal Western ideals. Hage explores the political dimensions of critical anthropology in his most recent publication, most recent publication, The Diasporic Condition: Ethnographic Explorations of the Lebanese in the World, Hage "illustrates that transnationality, and its attendant cultural consequences are not necessarily at odds with classic theory."
Abstract
In this presentation, I want to develop a key point I raise in my recent book The Diasporic Condition. This has to do with the limitations on the research imaginary that comes from thinking that researching migration always means researching 'big social problems' associated with migration: whether the big social problem is seen from the perspective of the sending society (eg, migration as brain drain problem), or the receiving society (eg, migrants as an integration problem), or whether it is the receiving society that is itself causing problems (eg, racism). Unfortunately, part of the limitation is not intellectual but comes from the fact that much of the research funding on migration is offered on the basis of researching such 'big social problems'. I argue that a de-problematisation that involves moving away from these  big problems, and where one researches the minor ordinary issues of everyday life, offers a fresh perspective and raises important insights into migrant life that are otherwise left untreated.
Decentering refugee governance 
This roundtable will debate the turn in refugee and migration studies from mainstream perspectives focusing on states, policies, and statistical data on migrants and refugees to decolonial and "subaltern geopolitics" (Sharp 2011) perspectives seeking to engage with refugees as actors in their own right and political subjects in world politics. It will take the so-called "refugee crises" provoked by Afghan and Syrian displacement as empirical and theoretical fields of inquiry to decenter and destabilize our perceptions of migration and refugee governance. Invited participants will reflect on participatory and relational methodologies that help to decenter institutions, meanings, and narratives on forced migration (Zardo and Wolff 2021). They will also challenge Western-led understandings of refugee humanitarianism and policymaking, integrating experiences and narratives that have hitherto remained peripheral to the international refugee regime.
Participants
Bidisha Biswas, Professor of Political Science, Western Washington University, Bellingham, WA

Dawn Chatty, Professor of Anthropology and Refugee Studies, University of Oxford

Sarah Tobin, Research Professor, Bergen, Norway



Tamirace Fakhoury, Associate Professor, Aalborg University, Denmark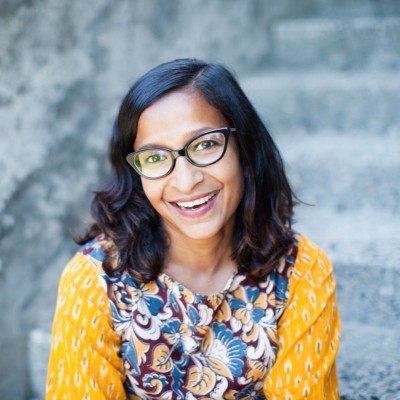 Bidisha Biswas is the Professor of Political Science at the Western Washington University. She is an expert on conflict, democracy & human rights, refugee norms and diaspora politics in South Asia. Biswas is a high-level contributor to the field of international security, her area of research focuses on insurgency, counterinsurgency, immigrant politics and social movements. In her most recent published work, International Norms of Asylum and Burden-Sharing: A Case Study of Bangladesh and the Rohingya Refugee Population (2020), Biswas and her co-author illuminate that refugee norms have been widely accepted but unevenly applied and argue that international refugee regime is marked by responsibility shifting rather than responsibility sharing.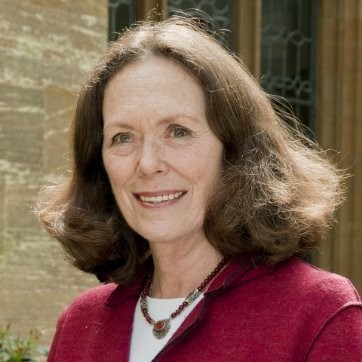 Dawn Chatty is the Professor of Anthropology and Refugee Studies and the Director of the Refugee Study Centre at University of Oxford. She is a social anthropologist with a wealth of experience in the Middle East. Early in her career at the Refugee Study Centre, Chatty focused the commonalities on how the refugee youth express their agency in Palestine, Sahrawi refugee youth in Algeria and Afghani refugee youth in Iran. Chatty is an experienced development practitioner and social science advisor, consulting on a range of diverse topics, from revival of mobile pastoral systems, pastoral women's traditional crafts, and village household water expenditures to broad themes such as Rural Development and Gender and Development. She has worked with the regional offices of various international agencies including UNDP, UNICEF, FAO, IFAD, and USAID. Her research interests include nomadic pastoralism and conservation, gender and development, health, illness and culture, children and adolescents in prolonged conflict and forced migration, and development-induced displacement.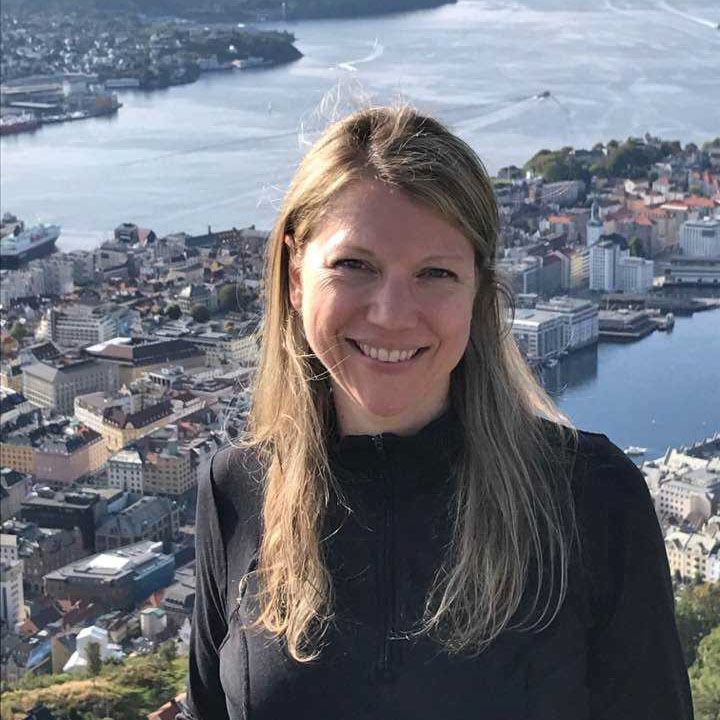 Sarah Tobin is a Research Professor at the Chr. Michelsen Institute. Tobin's work engages with transformations in religious and economic life, identity construction, personal piety and also migration. She also examines the intersections with gender, Islamic authority and normative Islam, public ethics, and Islamic authenticity, such as her recent contribution in the 2020 publication, "Self-Making in Exile: Moral Emplacement by Syrian Refugee Women in Jordan" in the Journal of Religious Ethics. Dr. Tobin's ethnographic work has focused on Islamic piety in the economy, including Islamic Banking and Finance, and also with Muslim immigrant entrepreneurs. Dr. Tobin's current research project, Transnational Figurations of Displacement (TRAFIG) looks at how transnational and local networks as well as mobility are used as resources by displaced people to manage their everyday lives in multiple sites in Asia, Africa, and Europe.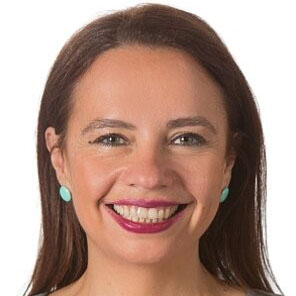 Tamirace Fakhoury is an Associate Professor at Aalborg University in Denmark. She is the Scientific advisor to the Kuwait Chair at Sciences Po in Paris (2020-2022) and before joining Aalborg University in 2021 she, was an Associate Professor at the Lebanese American University and the director of the Institute for Social Justice and Conflict Resolution (ISJCR). Tamirace is an associate editor of The Journal of Deliberative Democracy, and the co-editor of Global Trends. Her primary areas of research are migration and refugee governance in conflict areas; international responses to forced migration; norm contestation in the international system; the European Union's external migration policy; and power-sharing and ethno-sectarian conflicts. Fakhoury is a founding member of the University Alliance for Refugees and At-Risk Migrants (UARRM) at Rutgers University, and a core member of the UNHCR network on displacement in the Middle East.
Migration research as a politicized field
Throughout the Nordic countries the conditions for (migration) research and research communication have faced an increased politicization. Discussions regarding freedom of speech, politicized research, 'wokeism' and the like also have affected the way migration researchers both do and speak about migration research. What role should migration researchers have in contemporary debates about society and migration? This roundtable will present brief commentaries from researchers based in Denmark, Finland, Norway and Sweden. 
Participants
Finland: Gavan Titley 
Norway: Mette Andersson 
Sweden: Anna Lundberg
Denmark: Martin Bak Jørgensen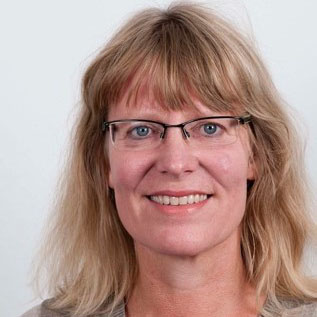 Mette Andersson is a professor at the University of Oslo in the Department of Sociology and Human Geography. In the beginning of her career, she helped establish an interdisciplinary research network on International Migration and Ethnic Relations at the University of Bergin. Her fields of expertise include migration, race and racism, transnationalism, sociological theory, and social movements. Her recent 2021 published work "the politics of migration research: research focus and the public identities of migration researchers" authored with Garbi Schmidt, address the challenge migration researchers face with the public demand for experts to address policy development debates wherein migration and ethnic, racial, and religious diversity are dividing voters migration studies and diversity. Andersson is also involved Global Labour in Rural Societies. (GLARUS) This project utilizes mixed methods and a national and international comparative case design focusing on specific rural places in Norway, the UK and the USA to analyze rural transnationalism, new social inequalities in rural societies and multispatial rural practices, identities and belongings.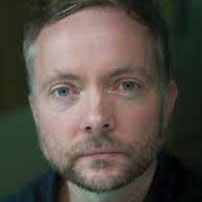 Dr. Gavan Titley is a senior lecturer in Media Studies at Maynooth University. His areas of expertise include politics of race, racism and multiculturalism in European politics, freedom of speech and ideas of 'hate speech' in digital media environments and the integration of social theory to media theory. His research focuses on racism in Europe emphasizing the transnational construction of public discourse, production of racism in hybrid media systems, the politics of 'post-racial' public spheres, and discourses for the 'management of difference' in media and public life. His most recent publication, Is Free Speech Racist? Argues that when racism becomes the subject of free debate, "experience of racism is reduced to just another opinion." Additionally, Dr. Titley highlights the debate regarding how the far right tries to paint themselves as the protectors of free speech to disseminate its own racist ideas.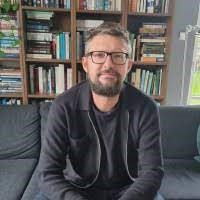 Martin Bak Jørgensen is Professor of Processes of Migration at Aalborg University in the Department of Culture and Learning and the Faculty of Social Sciences and Humanities. Jørgensen's areas of expertise include solidarity and migration. His most recent project, 2018-2020 DIGINAUTS: Migrants' digital practices in/of the European border regime, investigated the digital navigation of migrants on arrival sites and en-route to Europe.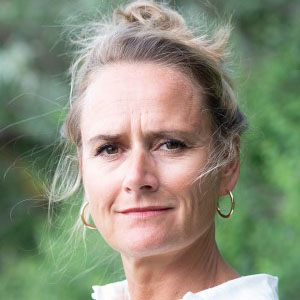 Anna Lundberg is a professor at Linköping University in the sociology of law department. Her research focuses on judicial processes and regulations of welfare in the field of migration and social law, and their intersections in practice. Anna has 25 years of experience as a teacher, researcher, and activist in human rights. She is one of the initiators of the Asylum Commission, a transboundary collaboration of researchers, professionals, volunteers, including people who sought protection and experienced the asylum bureaucracy. Asylum Commission reviews displacement in the field of migration regulations in Sweden in recent years. Her most recent publication, entitled "What Should we do as Intellectual Activists? A comment on the Ethico-political in Knowledge Production" engages with the need to develop epistemic communities of belonging by proposing two concepts that are valuable for the creation of such spaces: epistemic injustice and hope. 
The Nordic Migration Research (NMR) is an international non-profit organisation of individual and institutional members. It was founded during the Nordic Migration Research conference in Bergen in November 2007. Over the past fifteen years the NMR has worked to stimulate and  promote comparative Nordic scientific research on migration and ethnic relations, to promote the formation of closer research networks among Nordic researchers, institutions and research projects, and to support individuals seeking to visit other institutions as guest researchers for shorter periods of time. Additionally the NMR strives to increase awareness of NMR-related issues and research results in the public debate in the Nordic countries and in a global context, support scholars embarking in the field of migration research and publish a Nordic, English-language scientific journal; affiliated with the Nordic Journal of Migration Research.   
Tamirace Fakhoury, University of Aalborg
Marianne Qvortrup Fibiger, Aarhus University
Martin Bak Jørgensen, University of Aalborg
Mikkel Rytter, Aarhus University
Rashmi Singla, Roskilde University
Zachary Whyte, University of Copenhagen
AC Hotel Bella Sky Copenhagen Hotel Block
Enjoy Hotel Bella Sky's 4 star hotel offers unique architecture and views of Amager Island. Located near the airport and just three short metro stops from the conference at the University of Copenhagen's south campus. 
CABINN
Comfortable lodging at a great price point.
Book hotel directly on their website.
Zleep Hotel
Quality hotel at an attractive rate and location.
The NMR 2022 RE:Migration conference dinner takes place on the 18th of August at 19:00 at Send Flere Krydderier, located in Nørrebrohallen. With sustainability and inclusivity in mind, the conference dinner is 100% vegetarian with mostly vegan options. Soda, juice, wine, and beer will also be available at the dinner.
Send More Spices is a catering company and café that originates from the NGO Diversity Works. Not only is Send More Spices dedicated to serving delicious and colourful cuisines from around the world, but they also aim to create jobs for ethnic minority women. The culinary experience at Send More Spices reflects their diverse workforce. The name, Send More Spices, is inspired by the women who immigrated to Denmark in the 1980s and 1990s. Back then, immigrants would ask their families in their home countries to send more spices to Denmark, as Copenhagen was not flourishing with greengrocers at that time. The women would stand in line for hours to get a small bunch of mint or a piece of ginger. We are excited to break bread with you all on the 18th of August.
Conference Location
The conference takes place from the 17-19th of August at the University of Copenhagen, Campus (KUA). Address: Karen Blixens Plads 8, DK-2300 Copenhagen S. The NMR conference will take place in buildings 21, 22, and 23. 
Map of South Campus (KUA) with NMR locations.
Conference Homepage
For more information on the conference dinner and accommodation options please see the conference homepage.
How to get around Copenhagen? 
'Rejseplanen' provides an overview of our public transport system and how to best get from point A to B. The nearest metro to the conference is on metro line M1, and the station is Islands Brygge. 
Visit website or download their app. 
You can also rent a bike per hour.
Covid-19
As of Feb. 1st Denmark no longer considers COVID-19 a critical disease and is removing its restrictions. There are no covid-19-related restrictions on entry to Denmark. However, onboard airplanes you may be met with requirements regarding the covid-19 certificate.
Information and corona measures in Denmark.
Internt and Wifi during the conference
If your home institution uses eduroam and you have the eduroam installer on your device then you are able to connect to the internet during the conference by using your home university's credentials. Make sure to use your username and your domain (e.g. ku.dk) to log in. If you only use your username and not your home institution's domain, you will not be able to log in.
Download the eduroam installer, we recommend doing this from home. 
At the University of Copenhagen campus, there is a KU guest wifi. You must create a log-in to use this option and it requires a two-step identification process. 
NMR 2022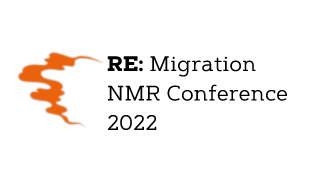 Partners